The Indie Earth Goodbye Tanning (Skin Brightening) Face Toner with Saffron, Turmeric and Berry Extract (100ml) Removes Tanning, Uneven Skin Tone, and Sun Burn
You Save: $4.00 (19%)
MRP:
52 sold in last 2 hours
Can treat sun tanning and Sunburn
Can Smooth uneven skin tone
Can lighten and brighten the skin
Refreshes skin, helps to minimize pores
Helps to maintain the pH balance of the skin
Estimated Delivery: Oct 05 – Oct 09
... people are viewing this right now
---
Description
This toner
contains premium
Ingredients
The moment your skin is exposed to sunlight, it starts with the process of tanning. Although sunscreen provides good protection but it's not 100%. The Indie Earth Goodbye Tanning (Skin Brightening) Face Toner is aimed at treating the tanning while protecting from further tanning. This toner contains premium ingredients that not only balance the pH of the skin but heal the sunburns, tanning, and dark patchy spots caused by the UV rays of the sun.
Why should you use Goodbye Tanning Face Toner?
100% Original
100% VEGAN skincare product
100% Made from premium herbs, oils, and extracts
What happens when you use this Toner?
• Can treat sun tanning and sunburn.
• Can smooth uneven skin tone.
• Can lighten and brighten the skin.
• Refreshes skin, helps to minimize pores.
• Helps to maintain the pH balance of the skin.
The soothing effects of Berries, saffron extract, turmeric, and tender coconut water present in Goodbye Tanning (Skin Brightening) Face Toner offer an excellent remedy to the tanning of the skin.
Its antiseptic and anti-allergic properties make it ideal for both men and women.

This product is Natural, Pure, and chemical-free (Contains NO Sulfates, Parabens, Sodium Chloride, and Gluten). No artificial colors, artificial fragrances, petrochemicals, urea, propylene glycol, or other harmful additives are used in the formulation.
Each Ingredient is authentically handpicked
to ensure the highest quality standards.
Berries
Berries contain ellagic acid, which is extremely effective in treating the skin damage caused by the sun. Berries also hydrate the skin and help the skin to retain its natural moisture.
Saffron Extract
It is an ideal ingredient to treat acne and breakouts due to its antibacterial and anti-inflammatory qualities. It is a natural ingredient to reduce pigmentation, brown spots, and other skin blemishes.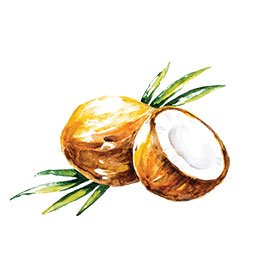 Tender Coconut Water
With its richness in vitamins and nutrients, it helps with collagen formation and promotes hydration balance. It acts as an anti-inflammatory, detoxifier, and antimicrobial which work to decrease incidences of acne.
Turmeric
This wonder-food is antioxidant-packed turmeric is just amazing for all kinds of skin problems. Its anti-inflammatory properties can help calm redness, reduce the appearance of scarring, brighten skin. This powerful ingredient can lighten up your skin tone, hence removes tanning.
Liquorice Root Extract
It is best known for its natural ability to decrease hyperpigmentation and brighten the skin. It works to lighten dark spots and stops melanin production and targets the free radicals. It helps overall skin tone and clarity since it breaks melanin.
Orange Peel Extract
It helps to form collagen and elastin. It makes the skin youthful and bright and helps to unclog pores and reduces blackheads. It helps even and lightens the skin tone. It reduces pigmentation, acne, scars, and marks on the face.
For Optimum Results, use it regularly along with other The Indie Earth Goodbye Tanning Range.
How to use Goodbye Tanning Face Toner
STEP #1
Cleanse your face with a gentle cleanser (Preferably use a sulfate-free cleanser. Try The Indie Earth Goodbye Tanning Face Wash)
STEP #2
After cleansing, spray a gentle mist directly on the face. The product will adhere to and be absorbed by the skin. You can use it 3-4 times a day for a refreshing effect. Daily use of this toner will support the skin's natural barrier, priming it to absorb serums and moisturizers more effectively.