Protein Shampoo Super Saver Deal
You Save: $44.00 (38%)
MRP:
23 sold in last 3 hours
Buy 3 Get 1 Free
Gently cleans the Scalp
Helps in Strengthening hair
Can reduce hair fall
Can reduce split ends
Adds volume and shine
Estimated Delivery: Dec 13 – Dec 17
... people are viewing this right now
---
Description
It's a powerful
combination of
nurturing
Herbs
Just as unhealthy food habits make our immunity weak; in the same way lack of nutrition makes our hair weak. Weak hair cannot withstand the effects of UV rays, pollution, stress, and the application of chemicals. Just like our body, our hair also needs good quality nutrition. The Indie Earth Natural Protein Hair Cleanser is a powerful combination of nurturing herbs that add up to the immunity of hair while making them strong, thick, and beautiful looking.
Why should you use Natural Protien Hair Cleanser?
100% Original
100% VEGAN skincare product
100% Made from premium herbs, oils, and extracts
What happens when you use this shampoo?
• Gently cleans the scalp.
• Helps in strengthening hair.
• Can reduce hair fall.
• Can reduce split ends.
• Adds volume and shine.
Hair Cleanser is rich in protein owing to the presence of Wheat Gram, Rice, and silk, which helps strengthen and smoothen hair strands.
Each Ingredient is authentically handpicked
to ensure the highest quality standards.
Aloe Leaf Extract
Aloe Vera has anti-inflammatory properties that calm an itchy scalp. It deep cleans oily hair and further helps in making the hair look healthier, shinier, and softer. Vitamins in Aloe Vera can promote healthy cell growth and shiny hair. When applied to the scalp and hair, hair breakage and loss can slow down.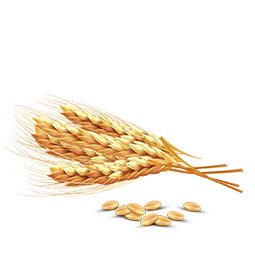 Wheat Germ Oil
It can moisturize the hair while adding shine, softness, and strength to the hair. It increases blood circulation to the scalp. It also protects the ends of the hair from splitting and thinning.
Corn Starch
Corn starch is an amazing hair volumizer. It simply adds thickness, not weight to strands. It also sucks up the extra oil or moisture due to sweating and keeps your scalp and hair stay fresh for long.
Beetroot Extract
Beetroot is abundant in calcium, potassium, phosphorus, vitamin-B, and vitamin-C; which is why it helps in improving blood circulation throughout the scalp. It also has outstanding effects in treating dryness and dandruff.
Almond Oil
The light-weight and aromatic oil help to treat dandruff and hair damage. It keeps a check on scalp infection and inflammation. The oil is beneficial to treat hair loss and split ends and provides softer, stronger, and shiny hair.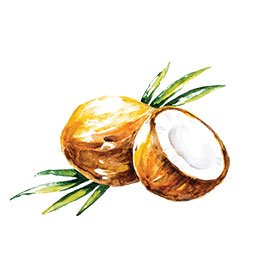 Coconut Fruit Cream
High in lauric acid, coconut fruit cream penetrates the hair shaft and therefore, strengthens the strands and roots of the hair. Its stability can prevent the breakage of hair. Besides, it also keeps dandruff on the bay. Makes hair frizz-free, easy to comb, soft and shiny while making them look thick and heavy.
Rice Extract
Both brown and white rice protein significantly help hair. This protects the shaft from drying out due to the sun, wind, and dry air. It strengthens the locks and provides resistance against splitting. It also prevents breaking and falling due to everyday stress.
The other ingredients such as Aloe leaf extract, corn starch, almond oil, etc. contribute towards improving overall hair health by treating scalp infection, dandruff, and hair fall.

*The product is safe for daily use and color-treated hair.
How to use natural Protien Hair Cleanser (Shampoo)
STEP #1
Wet hair thoroughly and apply shampoo generously.
STEP #2
Take 2-3 pumps of hair cleanser in your hand, mix with a little water and apply on wet hair
STEP #3
Rinse well and repeat as needed. If you like a rich lathering experience.