Goodbye Wrinkle (Retinol) Face Toner
You Save: $4.00 (19%)
MRP:
46 sold in last 2 hours
Can smooth the fine lines & Wrinkles to give the youthful complexion
Refreshes skin, helps to minimize pores,
Helps to maintain the pH balance of the skin
Can improve skin elasticity
Estimated Delivery: Dec 13 – Dec 17
... people are viewing this right now
---
Description
Loaded with
anti-aging quality
Ingredients
With the increasing amount of stress & pollution and a lot of exposure to sunlight, our skin begins to lose its elasticity in the 20s. Eventually, the early signs of aging begin to appear. Therefore, the skin needs little extra care! Including natural anti-aging products is the first step.
Why Should you use Goodbye Wrinkle Face Toner?
100% Original
100% VEGAN skincare product
Alcohol Free
What happens when you use this Face Toner?
• Can smooth the fine lines & Wrinkles to give the youthful complexion.
• Refreshes skin, helps to minimize pores.
• Helps to maintain the pH balance of the skin.
• Can improve skin elasticity.
The Indie Earth Goodbye Wrinkle (Retinol) Face Toner is a great way to start. The toner is loaded with extracts that are known for their anti-aging qualities such as Retinol, Aloe vera, Mulathi, saffron, mint oil, and much more to give you younger-looking skin.
Each Ingredient is authentically handpicked
to ensure the highest quality standards.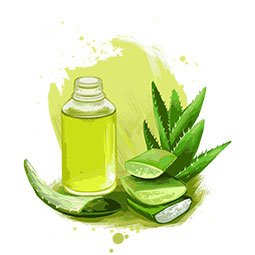 Aloe vera Leaf Extract
Aloe Vera is used as a moisturizing gel and helps with a protective layer of the skin. It helps to retain moisture, unclogs the pores, and softens the skin. It has anti-aging, antimicrobial, and anti-inflammatory properties. It helps to eradicate skin blemishes and also diminishes age lines. It helps to boost the production of collagen in the skin elasticity and body.
Mint Oil
Mint oil helps in naturally cleansing the skin. Its antiseptic and antibacterial properties have amazing effects on soothing irritation and inflammation caused by sunburn. It also has a cooling effect on the skin.
Carrot Root
Carrot root is rich in antioxidants helps in reducing the damage caused by free radicals It also has Vitamin C which has amazing effects on making the skin plump and glowing.
Liquorice Root Extract
It is best known for its natural ability to decrease hyperpigmentation and brighten the skin. It works to lighten dark spots and stops melanin production and targets the free radicals. It helps overall skin tone and clarity since it breaks melanin.
Green Tea Extract
Green tea extract is commonly used in cosmetics due to its richness in antioxidants. It helps to reduce the signs of aging such as wrinkles or age spots. It also reduces the appearance of skin damage which is caused by environmental factors.
For Optimum Results, use it regularly along with The Indie Earth's Goodbye Wrinkles range.
How to use Goodbye Wrinkle Retinol Face Toner
STEP #1
Cleanse your face with a gentle cleanser (Preferably use a sulfate-free cleanser. Try The Indie Earth Goodbye Wrinkles Facewash)
STEP #2
After cleansing, spray a gentle mist directly on the face. The product will adhere to and be absorbed by the skin. You can use it 3-4 times a day for a refreshing effect. Daily use of this toner will support the skin's natural barrier, priming it to absorb serums and moisturizers more effectively.