Biotin Hair Shampoo for Stronger, Thicker & Longer Hairs with Rosemary, Mint, Vitamin E and B5 | Hair Growth Shampoo for Healthy Hairs, Contains NO SLS, NO SLES, NO PARABENS 300 mL
You Save: $5.00 (17%)
MRP:
34 sold in last 2 hours
Build Strength to combat all type of damages.

The Indie Earth Biotin Hair Growth Shampoo contains the goodness of Volumizing Biotin, Rosemary, Mint, Tea Tree, Lavender, Evening Primrose, Grapeseed, Aloe Vera, Vitamin E and B5 for long, healthy, silky and shiny hairs.

The Indie Earth Biotin Hair Growth Shampoo is created using moisturizing and enriching elements to enhance the well-being of both hair and scalp. Its mild nature, due to SLS, SLES and PARABENS FREE formulation, makes it suitable for everyday application and all hair kinds. It also serves as a shampoo that safeguards all hair types, especially for damaged, thinning and colored hairs.
Estimated Delivery: Oct 06 – Oct 10
... people are viewing this right now
---
Description
This Unisex Hair Serum blended with 22+ powerful natural ingredients.  For Best results – Add this hair serum along with "The Indie Earth Biotin Hair Oil" and "The Indie Earth Biotin Hair Shampoo" in your daily haircare routine.

For Best Results – Step 1 (AM Routine): Use "The Indie Earth Biotin Hair Serum" in the morning and day time in your daily hair care routine.

 Step 2 (PM Routine): Massage hair and scalp with "The Indie Earth Biotin Hair Oil" overnight before going to bed or at least 45 minutes before bathing.

Step 3 (Wash): Wash off thoroughly with 3-4 pumps (depending on the hair length) of " The Indie Earth Biotin Hair Shampoo".

The Indie Earth Products are carefully formulated through consistent quality checks with high global standards. This hair serum can be used on any type of hair, be it curly, straight, textured, thick, thin, fine, coarse, colour treated, etc. It can also be used on any type of scalp. 100% Vegan Friendly & PETA certified Cruelty Free; Totally without sulfates, parabens, mineral oils, silicones, gluten, artificial fragrances & dyes.
Introducing our revolutionary Biotin Hair Shampoo, a potent blend of nature's finest ingredients meticulously crafted to transform your hair care routine. Infused with 17+ natural herbs and oils, including Biotin, Vitamin B5, Vitamin E, Rosemary, Mint, Aloe Vera, and Tea Tree, this shampoo is a powerhouse for promoting healthy hair, and effectively controlling hair thinning.
Our Biotin Hair Shampoo harnesses the power of biotin, also known as Vitamin B7, which plays a pivotal role in maintaining healthy hair. Biotin nourishes and strengthens hair roots, promoting overall hair health and contributing to enhanced hair growth.
Infused with Vitamin B5 and Vitamin E, This Shampoo provides deep nourishment to your hair and scalp. Vitamin B5, also known as panthenol, helps improve hair elasticity, preventing breakage and split ends. Vitamin E delivers antioxidant properties, protecting hair from environmental stressors.
With a blend of 17+ natural herbs and oils, including Rosemary, Mint, Aloe Vera, and Tea Tree, our shampoo offers a holistic approach to hair care. Rosemary and Mint promoting healthy hair growth and revitalizing the scalp. Aloe Vera soothes and hydrates the scalp, creating an optimal environment for healthy hair. Tea Tree's properties help maintain a clean and balanced scalp.
Healthy Scalp, Healthy Hair
The Indie Earth Biotin Hair Growth Shampoo's unique formula helps balance the scalp's natural oils. This promotes a clean, comfortable scalp that fosters optimal hair growth.
Tired of hair thinning concerns? This shampoo addresses this issue head-on. By fortifying hair roots and nourishing the scalp, it minimizes hair thinning and breakage, ensuring your locks stay resilient and strong.
Unlike harsh chemical-laden shampoos, our Biotin Hair Shampoo offers gentle yet effective cleansing. Free from sulfates and parabens, it cleanses your hair without stripping away its natural moisture, leaving your hair soft, manageable, and full of life.
Experience the refreshing sensation of mint and the soothing touch of Aloe Vera as you lather up. The natural aromas uplift your senses, transforming your shower into a revitalizing spa-like experience.
Revitalize your hair care routine with our Biotin Hair Shampoo, a fusion of science and nature that nurtures your hair from root to tip. Unlock the secret to healthy, lustrous locks with a shampoo that promotes healthy hair growth, controls hair thinning, and nurtures your scalp, all while treating your senses to a delightful herbal symphony.

Say goodbye to lackluster hair days and hello to the vibrant, voluminous hair you deserve.
Each Ingredient is authentically handpicked
to ensure the highest quality standards.
Biotin
Vitamin B5
Vitamin E
Rosemary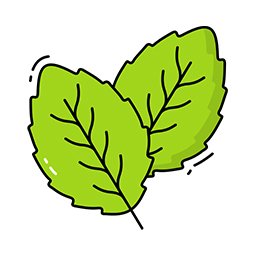 Mint
Tea Tree
Lavender
Eucalyptus
Evening Primrose
Safflower
Aloe Vera
Burdock
Grape Seed
Wheat Germ
Wet Hair: Start by thoroughly wetting your hair with warm water.
Apply Shampoo: Dispense a small amount of Biotin Hair Growth Shampoo into your palm. Gently massage it into your scalp and work it through your hair.
Massage and Lather: With your fingertips, massage your scalp in a circular motion to stimulate circulation and promote healthy hair growth. Let the shampoo lather form as it cleanses both hair and scalp.
Rinse and Repeat: After massaging, rinse the shampoo out completely with cool water. For optimal results, repeat the process and follow with a suitable conditioner. Use regularly to support healthy hair growth and maintain a vibrant, revitalized appearance.