Anti Cellulite Slimming Massage Oil 200ml
32 sold in last 1 hour
Helps to break down fat cells in areas such as hips, thighs, buttocks and abdomen
Helps the firming and tightening of skin
Helps in regenerating, moisturizing, and tightening of the skin
Estimated Delivery: Aug 19 – Aug 23
... people are viewing this right now
---
Description
The Indie Earth Anti Cellulite Slimming Massage Oil is loaded with premium essential oils that get absorbed into the skin immediately and attacks those unwanted fat tissues. Each ingredient used in this anti- cellulite oil plays an important role to firm and tighten the skin.
With regular use of this oil, you can get rid of stubborn cellulite and enjoy firm and toned skin.
100% Original
100% VEGAN skincare product
100% Made from premium herbs, oils, and extracts
Why Should You Use The Indie Earth Anti Cellulite Slimming Massage Oil?
This oil helps to break down fat cells in areas such as hips, thighs, buttocks and abdomen
Helps the firming and tightening of skin
Helps in regenerating, moisturizing, and tightening of the skin
Each Ingredient is authentically handpicked
to ensure the highest quality standards.
Herbal oil extracts of Coleus
Coleus herbal oil extract is obtained from the roots of Coleus Forskohlii. This oil acts as a skin conditioning agent. It knocks out the stubborn deposit of fat under the skin and reduces cellulite. This oil also improves the skin elasticity and firmness.
Boswellia
Enriched with boswellic acid, Boswellia extract is medically tested for skin firming. Alongside, It also enhances the elasticity of the skin. Thus, tones up the loose skin.
Amarnath
A herb that is high in protein and fiber, therefore supports weight loss efforts. It enhances the metabolism rate and blood circulation at the place where it is topically applied.
Black Pepper
Black pepper is loaded with several minerals and vitamins. These compounds are helpful in improving blood circulation and metabolism, hence loosens up the grip of tough fat cells.
Marigold
It is also commonly known as Calendula. This flower extract is effective on cellulite and it can dissolve dead cells under the skin.
Jaiphal
This amazing herb is helpful in burning fat. It contains essential minerals, including manganese which has the ability to break down fats.
How to Use The Indie Earth Anti Cellulite Slimming Massage Oil?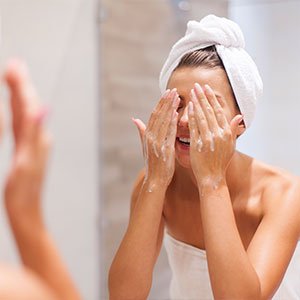 STEP #1
Apply about 5cc of the oil on damp skin (after taking a shower to lock in the moisture).
STEP #2
Start with one area then slowly spread out the oil.
STEP #3
Massage thoroughly for 10-15 min.
STEP #4
No need to wash off the oil. For Optimal Results, Overnight Application Has Recommended.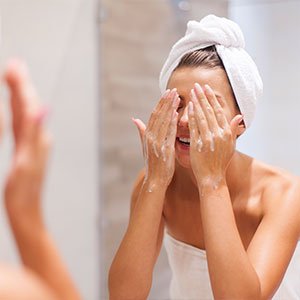 STEP #1
Apply appropriate amount of oil onto the whole body or targeted area(s).
STEP #2
Use plastic wraps to cover areas with the oil.
STEP #3
Let it set for 30-40 min,
STEP #4
Once you feel the warmth in the applied area, remove the wrap and oil.