Elderly people are known to take the best care of their hair and skin. As commonly said, they are a lot experienced about life and beauty too. They are even excellent caretakers and offer the best head massages.
In many cases, we often have grandma massage sessions, where she narrates fairy tales and shares secret advice. And only because of them, we are able to inculcate the habit of regular hair oil massaging sessions. It simply keeps chemical damages far off!
Hair problems, or skin-related issues, no doubt how Grandma's nuskhe have been a savior all through our growing-up years. Thus, to add more to this wonderful list, let's revisit a few good old formulas that still work best for everyone.
The Supreme Rule: "Minimize stress as much as possible"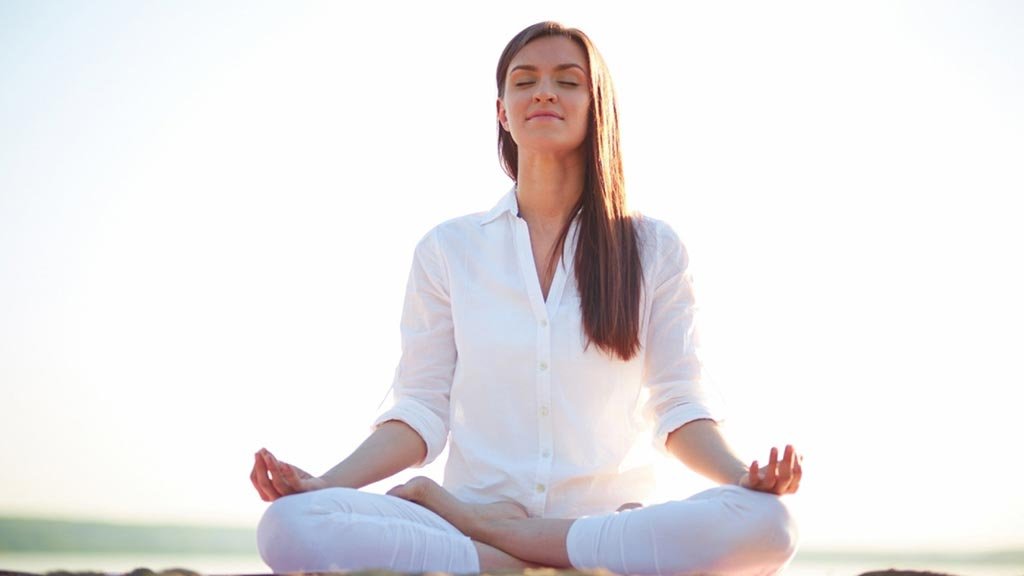 This was the most precious advice elderly people used to give everyone during their teenage and adult days. When the stress level in your body increases, it affects your hair follicles adversely. Prolonged stress affects your mind and diverts from making lush, thick hair.
One important thing you have to remember here is everyone's hair and scalp type are different. What might work for your friend may not work for you. Hence, it's essential to understand how your own hair reacts to hair care practices, routines, and products. Later, adjust your routine accordingly.
If you stay outdoors for a prolonged time, you can wash your hair daily. There isn't any reason defined that Increased frequency of hair washing might increase hair loss.
Try Amla (Indian Gooseberry)
Did you know that Amla has been the secret ingredient for hair growth for over years now? Amla has several vitamins and minerals that increase collagen levels and adds volume and length to the hair. Regular usage of Amla oil replaces dead hair cells and improves the health of the scalp.
Amla even helps to get rid of dry flakes from the scalp and boosts blood circulation. All in all, Amla is a perfect nourishment ingredient for your hair. You can either consume Amla since it's rich in vitamin C or uses Amla oil.
Brush your hair before sleeping
Before hitting the bed every night make sure that you have detangled your hair. For this, you can pick up a boar bristle brush. Gently brushing hair will disperse hair's oils throughout the strands. Doing this on a regular basis will also stimulate blood flow and will even exfoliate the scalp.
If you wish to get strong and thick hair, then onion is all that you will need. You can either try out DIY treatments or buy hair masks and make it a ritual.
Buy – The Indie Earth Red Onion Hair Care Regimen
Regularly massage your scalp
Oil massages really work wonders for a strong and healthy mane. To get effective results you can even try out a hot towel or shower cap to cover your hair after oiling. Many elderly people still go for the overnight rule. Letting the oil stay for a night on your hair does wonders, especially olive oil. But make sure to use a mild shampoo and not a harsh one, according to your hair type.
Coming back to head massages, massaging your hair twice a week stimulates blood flow which in return makes hair grow healthy and stronger. For massaging on your own you can use a soft pad and massage in a circular motion. You can even massage your scalp every day gently for five minutes, it will destress you a lot.
Ditch chemical-based shampoos today!
Your hair needs natural products more than harsh chemicals. Our scalp is highly sensitive and needs extra care every day. Yet another basic rule my grandma used to tell was not to fuss over her hair too much. Don't just blindly try out multiple products on your hair every day. Also, make sure to keep it as natural as you can, and slow down a bit on hairstyling. Trim the hair tips regularly and opt for blow-drying.
The Indie Earth Offers a variety of Shampoos that are 100% free from harmful chemicals.
Eat Right
Last but surely not least, take the best care of your diet. Include an adequate amount of protein in your diet. Eat eggs and nuts as much as you can. Avoid junk food, especially in your early 20s and 30s. Try the above-given tips religiously and you will see the difference just in a month.
Closing Words
Grandma's Secret To Healthy And Strong Hair are time-tested, authentic, and real. That is why The Indie Earth never forgets to incorporate this ancient knowledge while formulating its products.
Check out the complete range of hair care products by The Indie Earth, which contains nothing but the best quality herbs, extracts, and essential oils, so that you can reap the benefits of Grandma's Secrets in easy-to-use forms.