Our skin needs to play many essential roles daily, so it's important to keep it healthy and glowing. One certain way to practice skincare is through natural herbs. For skincare, organic remedies act like oxygen. They give an effective breath to your skin without causing any side effects. That is why people around the world tend to cure most skin problems through organic home remedies.
Now, who doesn't like Green Tea?
Affluent with nutrients and antioxidants, Green Tea is one of the most effective organic herbs that take care of your skin along with other benefits for various health issues.
Green tea has various benefits in the areas of health and beauty. It has antioxidants that give green tea great detoxing power, and it helps in reducing blood pressure and anxiety.
Today, green tea has become widely popular because of its antioxidants, and it's been used in almost all areas of the world. The benefits of green tea can be enjoyed by both drinking and applying it on the face.
Here are some of the few benefits of green tea on the skin:
Green tea can slow down skin aging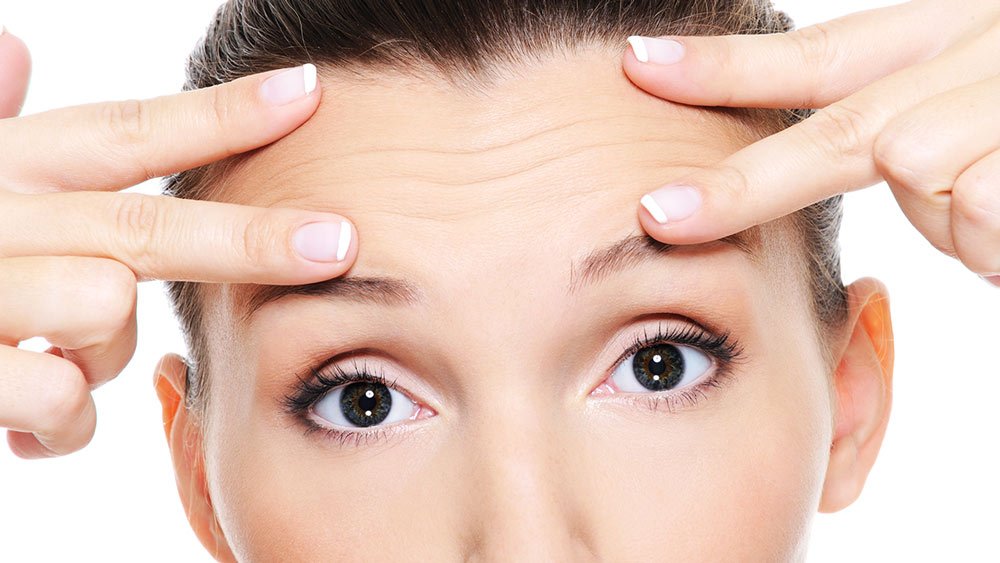 Green tea has a rich number of antioxidants, which contribute to cell regeneration. It contains an ingredient, catechin which tends to reactivate cells. If you drink tea 2-3 times a day, you can see a visible reduction of fine lines. Due to its anti-aging properties, cosmetic companies include green tea in their products.
Since it possesses an immense range of therapeutic qualities and moisturizing effects, it will help your skin heal from skin damages caused by sun exposure and cosmetics. Thus, results in healthy and youthful skin.
The presence of green tea extract in the Retinol Serum and cream makes them even more effective in treating wrinkles, fine lines, and other signs of aging.
Green tea can reduce dark circles and puffiness
Due to the presence of high contents of catechins, green tea possesses a high number of anti-inflammatory properties. It helps in reducing the puffiness of the skin. If you apply green tea paste on dark circles, it will lighten the dark circles as they help shrink the blood vessels around the eyes. That's why green tea masks and pastes are very popular and in demand.
Green tea can fights skin cancer
Green tea helps DNA repair which helps in fighting skin cancer. Green tea contains a powerful antioxidant EGCG that prevents skin cancer by fighting DNA damage from the UV rays. You can either drink it or apply it directly to the skin to prevent and cure skin cancer.
Green tea helps in reducing acne
The antibacterial properties of green tea are very useful for treating acne. It also helps in the treatment of unclogged pores. Due to its antibacterial properties, it helps in killing the bacteria that cause infection and acne. The vitamins present in green tea make the skin very smooth and soft. They help in maintaining healthy skin by detoxifying any harmful bacteria from the skin and the body.
Buy SL Advanced Salicylic Acid 2% & Green Tea Extract Face Serum for Acne
Soften your skin
Are you tired of applying multiple skincare products for your dry skin? If yes, then you should consider using green tea-based products to soften your skin.
According to research green tea contains the antioxidant Epigallocatechin gallate (EGCG), which helps combat dull and dry skin. It can repair the DNA damage caused by harmful rays of the sun. Moreover, vitamins B-2 and E improve skin elasticity and firmness. Vitamin A in green tea smooths your skin by making it even tone. Green tea also helps to soften dry and cracked skin.
Uses of Green tea
In Asian countries, especially in China, there is a long tradition of consuming Green tea. As it is enormously filled with nutrients and antioxidants therefore it is known to have a beneficial effect on our health.
Green tea has been proved to be very helpful in treating oily skin and acne because of its components having antimicrobial, antioxidant, and anti-inflammatory properties. In humans as well as in animals, the components of green tea have been used as pharmacological agents for preventing many skin disorders mainly UVB light-induced that includes photoaging, melanoma, and also in non-melanoma skin cancers.
Closing Words
Many people use green tea and even apply it to their skin to handle their aging process more conveniently. Skin that is damaged by the exposure to sun was treated with such cosmetics having green tea extract. A lot of people use green tea as a remedy for reducing swelling or puffiness around their eyes.
The Indie Earth uses Green Tea extract as an active ingredient in its anti-aging, acne clearing, and anti-blemishes products due to its high effectiveness on these skin problems.
Check out our naturally formulated range of products for clear, softer, flawless, and youthful skin.
The Indie Earth SL Advanced Salicylic Acid 2% & Green Tea Extract Face Serum